It is clear to me that one of the key issues in the promotion of our Teachers Pay Teachers store is Linky Parties. Well I have been in TPT for only two months, and I am every

day digging in the internet for them.
Today I found this website called Blog Guidebook and I realized that they are a directory to list your

L

inky party. At this juncture, 127 individuals have listed theirs. Not all of them are related to education. In fact, I just saw a few of them (

O

ne of them is mine). But like with Pinterest, I have learned to expand my scope and join forces with similar fields: crafts, painting... I think and I hope we can send a bit of traffic to our store and promote our p

roducts

.
Please

click the link below.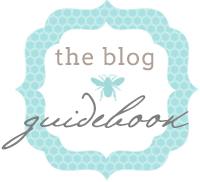 If you enjoyed this article, I would

LOVE

you either to:
1) Join my site with Google Friend Connect or
2) Become a follower in Pinterest. Click here.
3) Follow my TPT store. Click here.
4) Like my Facebook. Click here.